Information About Your First Visit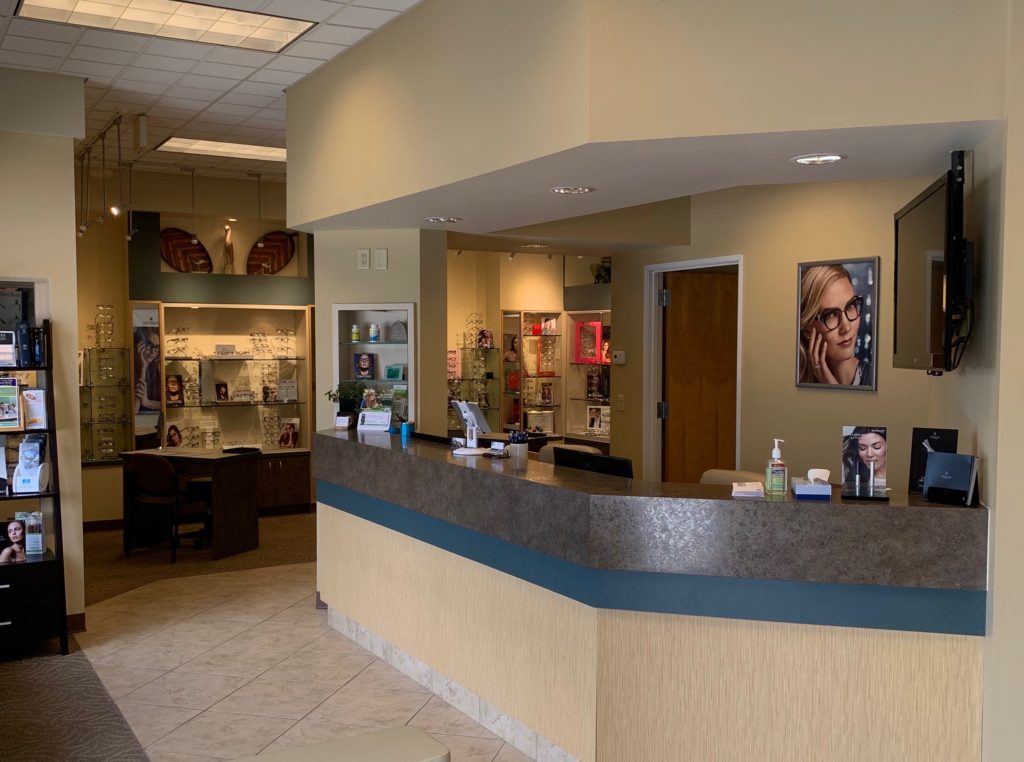 How long will it take?
Your visit will be about 45 minutes to 1 hour, depending upon the specialized tests or procedures required.
How will testing affect my vision?
Your eyes will be dilated. This will make it more difficult for you to drive safely. Therefore, we recommend that someone be with you to drive if possible. If not please bring any prescription sunglasses you may have. We will also offer you temporary sun protection if needed.
What should I bring with me?
Your regular prescription glasses for vision testing and a pair of dark sunglasses to wear after your appointment. If you wear contact lenses please bring your contact lenses, your contact lens case and your contact lens solutions. Also bring the labels from your contact lens boxes.
A list of all medications you are currently taking indicating the amount and dosage.
Your insurance cards so that we may put copies of them in your medical chart in case your insurance company has any questions about your claim.
You can also save time by downloading, printing and filling out our patient registration forms to bring with you.
Does Lifetime Eyecare accept Medicare?
Lifetime Eyecare is a Medicare Participating Physician group. As a courtesy to you, we will accept assignment on all charges incurred, including testing. Therefore, we will be reducing your fee to the Medicare Allowable. We will file your claim and Medicare will pay 80% of the allowable. You will be responsible for the 20% co-payment and any deductible.
How do I file a claim with my insurance company?
We will be giving you copies of your bill which you can send directly to your insurance companies. These copies should contain all the information that is required to process your claim.
When do I have to pay Lifetime Eyecare?
We make every effort to reduce the cost of your medical care. You can help by paying upon completion of each visit. Payment is due at the time that services are rendered unless previous arrangements have been made. For your convenience, we accept personal checks, Visa, Discover, American Express and MasterCard. Please direct any questions regarding fees to your account manager who can be reached by phoning 636-1972. They will be happy to work out payment arrangements for you if you are experiencing financial hardship.
We want to do everything possible to make your visit a special one. If there is anything we can do to may your visit more pleasant, please let us know.