Doctors & Staff
Meet the experienced and friendly doctors and staff who make Lifetime Eyecare the leading provider of vision care products and services in Viera.
---
Mark R. Fisher, OD, FAAO
Dr. Mark R. Fisher has practiced in Brevard County for more than twenty years.  He comes from Brevard Eye Center in Melbourne where he specialized in the management and treatment of eye disease and the fitting contact lenses. Dr. Fisher is well known for caring for several diverse groups of patients including Veterans, the elderly and difficult to fit contact lens wearers.  He has the reputation of being dedicated and caring.
Born and raised in Ohio, Dr. Fisher received a Bachelor of Science in Chemistry from Miami University in Oxford, Ohio, and a Bachelor of Science in Visual Science from the Illinois College of Optometry in Chicago. He obtained his Doctorate of Optometry degree from the Illinois College of Optometry.
Dr. Fisher has published several papers in professional journals including the Southern Journal of Optometry and the Review of Optometry. His articles include fitting the High Astigmatic Patient with Contact Lenses, Posterior Polymorphous Dystrophy, Clinical Advantages of the 90 Volk Lens and others.
He is a Fellow in the prestigious American Academy of Optometry, a member of the American Optometric Association, the Florida Optometric Association, the Brevard Optometric Association and the American Optometric Foundation. His honors and awards are many and include being President of the Brevard Optometric Association and Who's Who of Professional and Executives.
Dr. Fisher and his wife Linda have two children, Corri and Brett. They have resided in Melbourne for over 20 years. His outside interests include golf, soccer, and tennis.
The staff at Lifetime Eyecare believes that Dr. Fisher's best attribute is his ability to relate to patients. His strength is his interpersonal skills. He is people oriented, and dedicates his life to helping people meet their visual needs. We believe you will benefit from the experience, technical knowledge and caring attitude demonstrated by Dr. Fisher.
---
Paul Rousseau, OD, FCOVD
Dr. Rousseau's professional life is devoted to helping children (and adults) function up to their fullest potential in school and in sports. His professional efforts have focused specifically on helping others to enjoy reading more and improve their reading abilities by identifying and treating "hidden" vision problems in eye tracking and two-eyed teaming, as well as in visual perception and dyslexia.  He is one of only 450 doctors worldwide certified as a Fellow in the College of Optometrists in Vision Development, a prestigious organization which certifies doctors' expertise in treating problems in eye tracking, two-eyed teaming, dyslexia, and visual perception.
Dr. Rousseau graduated as the Valedictorian of his class at the Southern California College of Optometry in 1992.  He specifically pursued his training at this college because of it's reputation for excellence in training doctors in treating disorders of eye tracking, two-eyed teaming, visual perception, and dyslexia.
Prior to his Doctor of Optometry training, he earned both a Bachelor of Science degree in Biology and a Master of Science degree in Immunology from the University of Maryland.  He completed both undergraduate and graduate research studies at the internationally recognized National Institutes of Health (NIH) in Bethesda, Md.  After completing his graduate research studies, Dr. Rousseau continued performing and publishing his research at the National Institutes of Health until entering the Southern California College of Optometry in 1988.
For his excellence in research, education, and vision care, Dr. Rousseau has received several awards including the Foundation for the Advancement of Education in Sciences Research Award by the National Institutes of Health, the Richard Feinbloom \ Peter J. Murphy Award in vision rehabilitation, the Reichert Scientific Instruments Award, and the Robert K. Vinyard Memorial Award.  He has also received the Beta Sigma Kappa International Honor Society Gold Medal and was twice selected to be recognized in Who's Who at American Universities and Colleges.
Dr. Rousseau began his specialty practice in Brevard County in 1992. He serves as an active member of multi-disciplinary management teams for the treatment of learning-related vision problems as well as neurological vision problems arising from developmental disorders, stroke, and brain injury.  He has appeared numerous times on radio and TV discussing how vision problems interfere with learning.  He has also lectured on this topic to many groups including the Brevard Optometric Association, Park Avenue Baptist School, West Melbourne Christian School, Friendship Christian School, St. Joseph's Catholic School, the HealthFirst Pediatric Rehabilitation Units, Parent To Parent, HealthFirst Autism Support Group, Brevard County Exceptional Education Teachers, Elementary School Teachers at Mila, Gardendale, Columbia, Longleaf  and Tropical, the HealthSouth Rehabilitation Teams, and the Learning Disabilities Association of Central Florida.
Dr. Rousseau has served as a vision consultant to the School Board of Brevard County and the Multi-Agency Task Force for Pre-school Screening.  He is the past Chair on the Interagency Council of Brevard Marketing and Membership task force.  He is a past member of the COVD National Education Program Committee and is the COVD State Director.  He also serves on the Florida Optometric Association Children's Vision Committee.  He was an instrumental member of the task forces that revised the Brevard County School Vision Screening Program in 1994 and that developed the Multi-Agency Pre-School Vision Screening Program in 1997.  He has most recently completed the development of a Vision Screening Program for use in private schools and tutoring centers.
Dr. Rousseau is in private practice in Viera, FL.  His practice is exclusively devoted to preventative vision care and to the diagnosis and treatment of vision disorders in eye tracking, two-eyed teaming, visual perception, and dyslexia.  He has dedicated his life's work to helping children and adults overcome these too often "hidden" vision problems so that they may lead happier and more productive lives through achievement and enjoyment in reading.  His dedication to our community leads him to welcome your personal calls and inquiries regarding these "hidden" vision problems.  He will warmly accept your invitation to present informational lectures to any group and does this at no charge as a service to our community.
---
Marion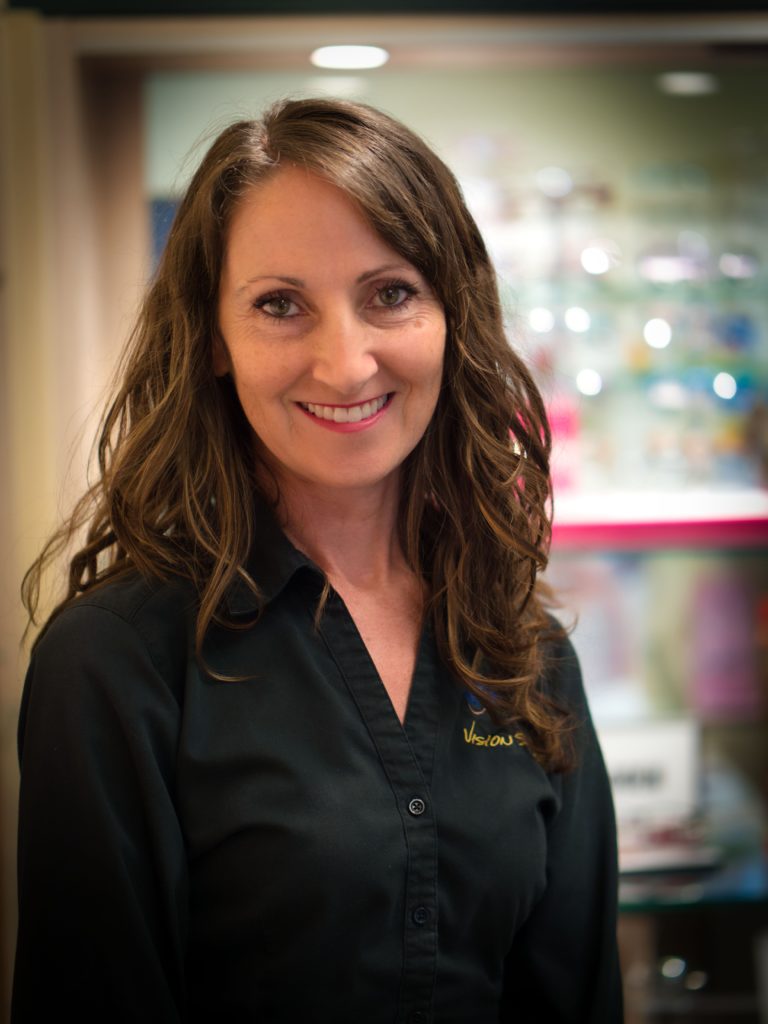 Marion was born in Zurich, Switzerland and raised in Germany.  She completed three years of optical training at the opticians' technical university in Bavaria, Germany. She worked 11 years in Germany before moving to the states in 2001.  After her arrival in the United States, she worked four years in New Mexico as an optician and two years here in Brevard before joining Lifetime Eyecare.  Marion's technical background and "eye for style" make her uniquely qualified.
"I absolutely love helping our patients find the right eyewear for their individual lifestyles and prescription needs.  I also do my best to stay in tune with the current frame trends and classic styles so that together we can find the frame that best compliments your features.  I appreciate that each patient has their own personality and style which makes my job always very interesting and fun."
---
Angela
It's exciting to be a key part of a progressive, leading edge practice. It's one of my jobs though to make sure that you're comfortable being here and feel welcomed. We know the technology can be overwhelming for some patients.
If you have any suggestions to help us reach our goal of – 'patients first – always!' – please let me know!
---
Erin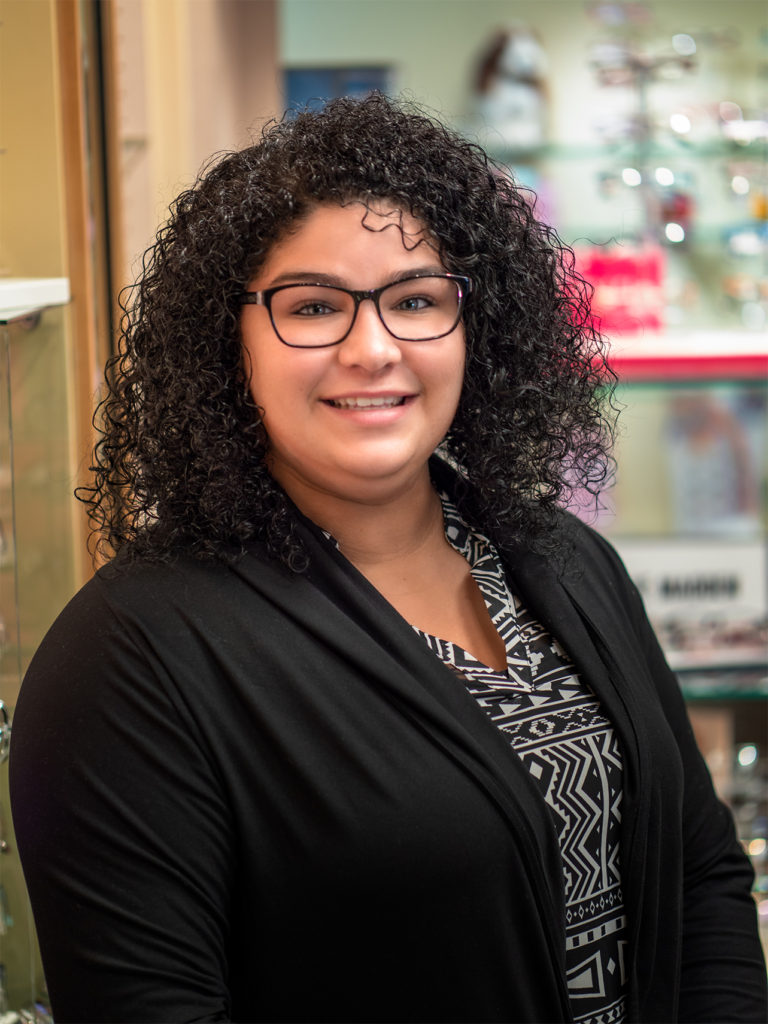 Hi, I'm Erin! I started working with eyeballs in 2016! I quickly fell in love with everything that goes into helping you improve your vision and feeling confident with your sight! I take my job very seriously but love to have fun when I can! Can't wait to SEE you! HA-HA see what I did there? …….. and there too? ☺
---
Jim
I'm here to help answer all of your insurance and billing question.
Our goal is to make sure you get the most from your insurance benefits.
---
Friday and Drummer

My job is to make sure everyone has a great visit here at Lifetime Eyecare.  My brother Drummer and I look forward to greeting you!!